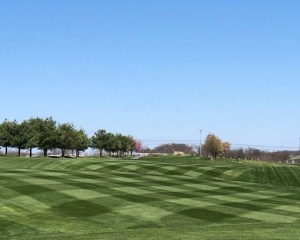 Owned and Operated by:
Husband/Wife Scott Stern and Paula Cerrone
General Manager:
Scott Stern
Deer Valley Golf Course opened in 2005. The 18-hole regulation course features large elevated greens, massive multi-tiered tees, and unique hybrid dwarf bluegrass fairways. Since opening, over 1000 trees and 50 planters have been added. The course includes a state of the art irrigation system and continuous cart paths. From several locations, you can enjoy beautiful views and vistas of Hershey and Blue Mountain.
Deer Valley offers catered outings in our dining pavilion, which overlooks the 4th hole, or in our clubhouse and covered porch area.
The course is conveniently located 2.5 miles north of Hummelstown, 3 miles west of Hershey, and 7 miles east of Harrisburg.
We are committed to providing a high quality yet relaxed atmosphere at an affordable price.